Aran Stitches & Their Meanings
Aran Stitches & Their Meanings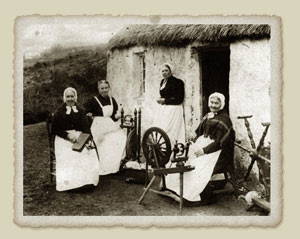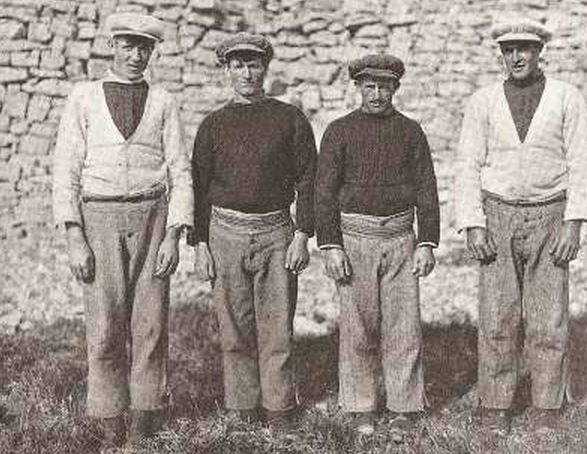 The Aran jumper (Irish: Geansaí Árann)
The Aran jumper (Irish: Geansaí Árann) is a style of jumper that takes its name from the Aran Islands off the west coast of Ireland. There is debate about when island residents first started making the jumpers, but it is commonly believed that it was in the late 1900's that the Aran Sweater emerged on the Aran Islands. Before that the woman knitted nothing fancier than a pair of sock for their men. Knitting was encouraged by the Congested District Board as a way to stimulate economic growth on the Islands. Once the women of the Aran Islands started to knit there was no stopping them.  Each pattern and style become personallised to families and patterns were safely guarded secrets only passed down through generations of the same family line.
A traditional Aran Sweater usually is off white colour, with cable patterns on the body and sleeves. Originally the jumpers were knitted using unscoured wool that retained its natural oils (lanolin) which made the garments water-resistant and meant they remained wearable even when wet. The islanders
These are the meanings most often associated with commonly found stitch patterns in Aran knitting. Every Aran jumper will have some if not all of these stitches. Some stitch patterns are believed, erroneously, to have a traditional interpretation, often of religious significance. These interpretations were fabricated by Heinz Edgar Kiewe, a yarn shop owner who noticed a chance resemblance between Aran stitches and Celtic knotwork.
Some of the different stitches below will be seen in Aran jumpers all over the world, the mixture and variations will vary to each individual family and knitter. This is what makes the Aran Jumper so unique. A story being told, superstition and religious beliefs intricately woven through it.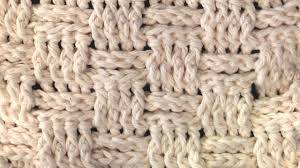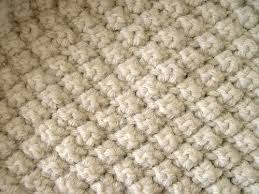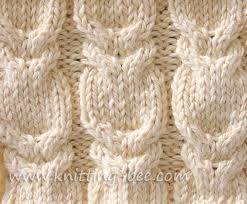 Lattice or Basket stitches Represents the fisherman's basket – again an omen of a good catch.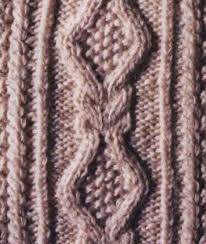 The Blackberry stitch represents nature. Some call it the trinity stitch and give it religious significance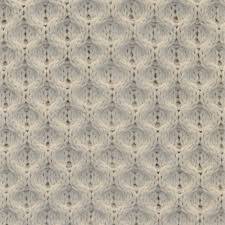 The most commonly seen Aran stitch is the Cable, of which there are many variations. These are said to symbolise fishermen's ropes.
Diamonds to represent the shape of the fishing mesh, and wealth and success.
The Honeycomb is a said to be a lucky stitch, signifying plenty and in the case of fishermen a good catch.
The Ladder of Life and Tree of Life represent the stages of life. They are sometimes given a religious significance, symbolising a pilgrim's path to salvation.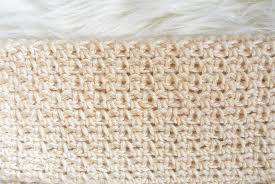 The Moss stitch, said to symbolise abundance and growth. It is often used as a 'filler' in diamonds.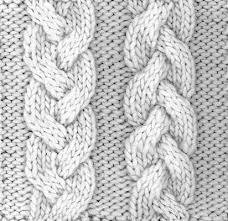 Plaited or Braided stitches said to represent the interweaving strands of life.
For some people the idea of knitting their own jumper or cardigan is a possibility and they can use the various stitches and designs to create a beautiful piece of art work. However for most of us that is more likely to be only a dream and something we could never even attempt. These would not be for the amateur, only the more seasoned knitter could master these. If you are feeling brave and would like to try your hand at knitting your very own Aran Jumper I have found a good patttern at The Wool Shop
If you fall into the later dont worry these beautiful pieces of Aran knitwear can be bought from us at Lee Valley Ireland.
Aran Wool Sweater Ladies - Natural (C1949)

This traditional Aran Wool Sweater is made in Ireland to last for generations. A traditional Irish sweater beautifully knit using Aran honeycomb  and herringbone stitches that were believed to bring luck, success, and health to the wearer. Made using 100% Merino wool so it feels soft and cosy. This sweater has just the right styling whether you're heading out on a cold winter afternoon or spending a relaxed weekend around the house. A wardrobe classic to keep you warm season after season.

100% Wool   €72.00